We provide complete high quality service in order to keep your property looking great. Always.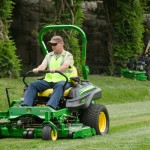 Commercial Buildings, Model Homes, Subdivision Gateways, and residential town home complexes benefit from the unique and regular service provided by our experienced Commercial Division.  Our commitment to you with this service includes providing a pristine manicured lawn, gardens free of weeds, perennials and shrubs maintained and pruned, and all walkways edged with a property free of refuse and clippings. 
We recognize that our fees are not always the lowest in the industry,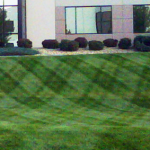 but thorough and quality service is our Value commitment to you. It means we stay on site until all the work is done, and we're there when on a regular schedule that works for you. For facility and property managers, this means peace of mind. We work for you and contractually agree to making your property look good. Team leaders walk the property upon arrival and when we're finished. We make sure everything is complete to our standards and your expectations.
We're proud of each property we maintain and post our sign to state very clearly "We did this work, and are comfortable putting our name on it"
Quality work. On Budget. Every time. One facility at a time.
Call us or Arrange a FREE consultation and Estimate NOW!