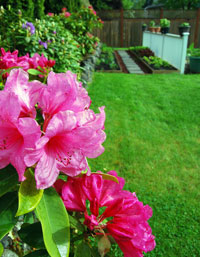 Have you ever wanted to watch Master Gardeners compete in a fun and entertaining way? We're not talking who has the nicest gardener or who gave out the best advice at the free clinics we're always holding. This is about fun.
See if you can stump the master gardeners at this Years Canada Blooms. Watch as they're challenged by people even smarter than they are, who can ask some very unique questions.
Think Reach for The Top (from the 1970s) and you're on the right track.
See you there, Sunday March 18th and 25th at Canada Blooms.