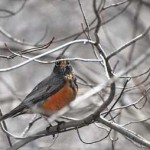 Spring and Fall Landscape Maintenance Packages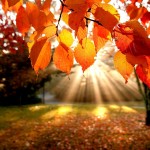 OHS Landscape Group offers all season Property Maintenance. Please scroll down to view our Seasonal Packages
Spring Yard Clean Up
OHS Landscape Group's Spring Yard Clean Up is a welcome time saver for many home owners and businesses. Our crew arrives once most of the snow has melted and we get right to work cleaning up the residual mess that seemingly appears out of nowhere as the snow goes away.
Three comprehensive packages are available to get your lawn and garden on the road to a healthy season.
Many homeowners choose the Premium Spring Service as it incorporate many of the necessary elements to give your home the needed "BOOST" Canadian lawns and gardens need after our long cold winter.
OHS "Standard Spring Service":
Includes removal of all leaf and garbage refuse built up over the winter, pruning of summer flowering shrubs, tree branch and stick clean up, garden raking, cut garden edge refreshing, cleaning up of left over perennials, and removal of spent annuals. We will lightly rake your lawn too. This package will have your yard looking ready for spring and summer. We'll leave you with our "Turf Care Guide" to help you get the lawn you've always wanted.
OHS "Premium Spring Service":
Includes all items in our "Standard Service", but adds lawn de-thatching, aerating and lawn compaction rolling to bring the grass roots back into contact with the sub soil (restrictions apply), to the front, rear, side,and boulevard lawns. We'll then apply Scott's premium sun&shade seed mix and starter fertilizer to the entire lawn. This package gives your lawn the head start it needs to withstand seasonal dry spells.
OHS "Platinum Spring Service":
Includes the components of our "Premium Service" (except with a substitute seed application) and adds: corn gluten fertilizer application (to prevent weed seed germination), and an application of Fertilizer to your gardens to promote healthy root and foliage development of your plants and shrubs. Then, two weeks later, we'll return to mow, trim, and edge your lawn and over-seed the lawn area with Scott's Premium Coated lawn seed and a starter fertilizer.
For the discerning homeowner wanting additional curb appeal, we'll deliver and apply a fresh 2″-3″ coating of mulch to match your home (usually shingle colour matching). This service is priced on an individual home by home basis due to the wide variations in garden areas.
We are booking 2018 Spring Services NOW. A 10% Early Booking Discounts Applies if you book by April 1st, 2018!!!

Contact us for a full price list and details.
You may also book your package directly online in our On Line Shop
Fall Clean Up Packages
As Summer begins to turn to fall, we take hold of our pruners, rakes, and compost bags and get to work preparing lawns and gardens for the Long Cold Winter ahead. We schedule your fall clean up starting from October 1st (as the leaves begin to fall), and work right until the snow flies. While you're busy planning your Thanksgiving Dinner, we're busy in your neighbourhood putting lawns and gardens to sleep.
Some clients opt for fall aeration and over-seeding and we're happy to include these services on an "as requested" basis. We feel that one annual aeration is adequate for most Canadian Lawns.
We recommend booking your fall service at the time you pay for your spring service to avoid disappointment due to the limited number of fall packages we can offer with current staffing levels. Of course, booking in advance gets you a 10% discount off our already reasonable rates.
OHS "Premium Fall Service":
Includes a Complete Garden clean up including spent perennials cut back to the ground, dead or dying leaves removed, annuals removed from gardens and containers, shrub pruning, and leaf collection. We'll edge your lawn at the sidewalk after a healthy growing season, and cart away all the refuse.
OHS "Platinum Fall Service":
Includes all the elements of the Premium Service but adds these additional components: Fall fertilizer, a second visit one month later to clear leaves, and a final garden pruning.